Private Events
Rent our venue.
Build your dream experience
Elsewhere is Brooklyn's foremost music, events and production space, featuring five rooms, three performance stages, and 24,000 square feet of indoor and open-air possibilities. Supported by world-class audio-visual equipment and professional staff, there's no better place to stage even the most ambitious event or production concept.
From intimate parties to major productions, our in-house events team will guide you through the process of realizing your vision, for an unforgettable experience tailored to your needs.
Present an impactful live music experience or series powered by your organization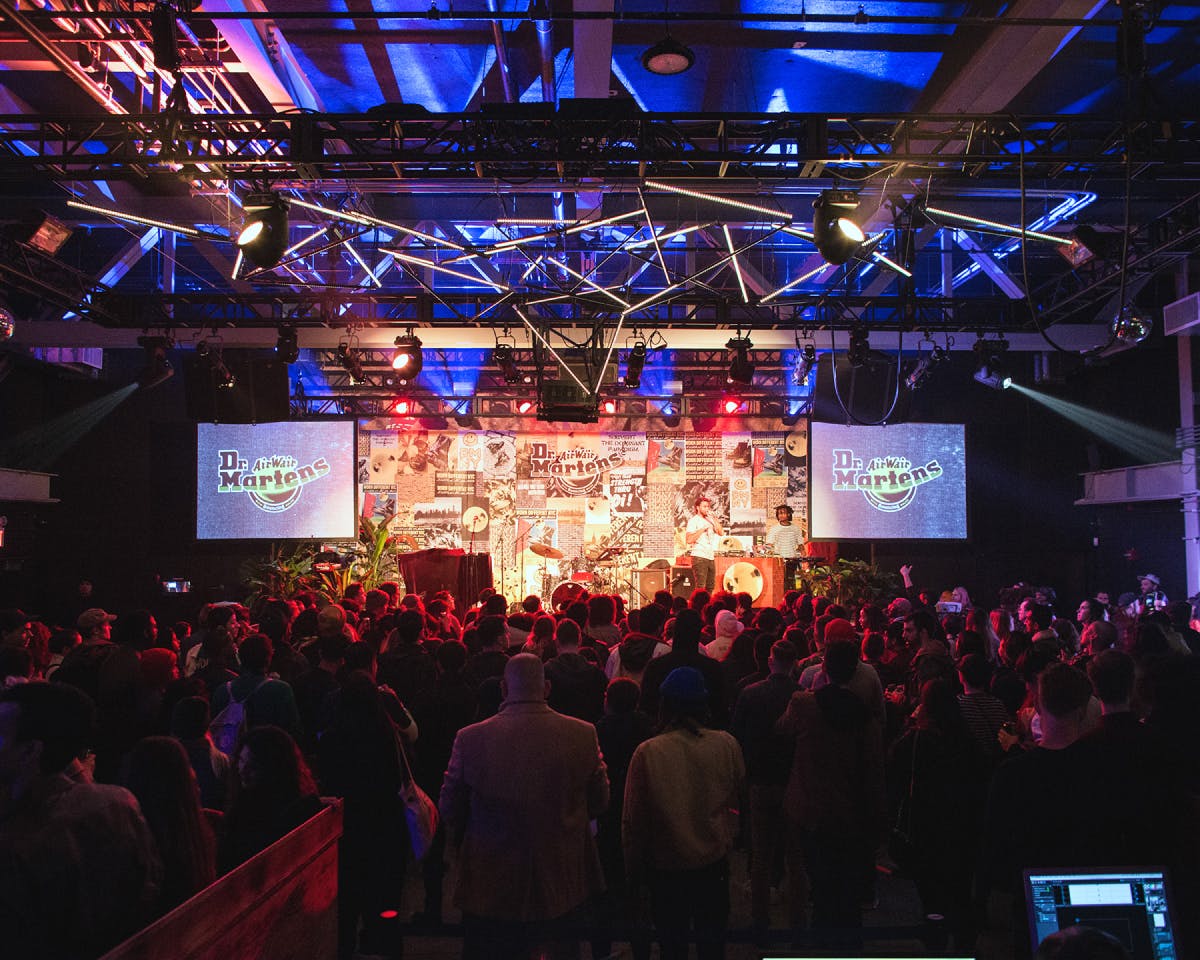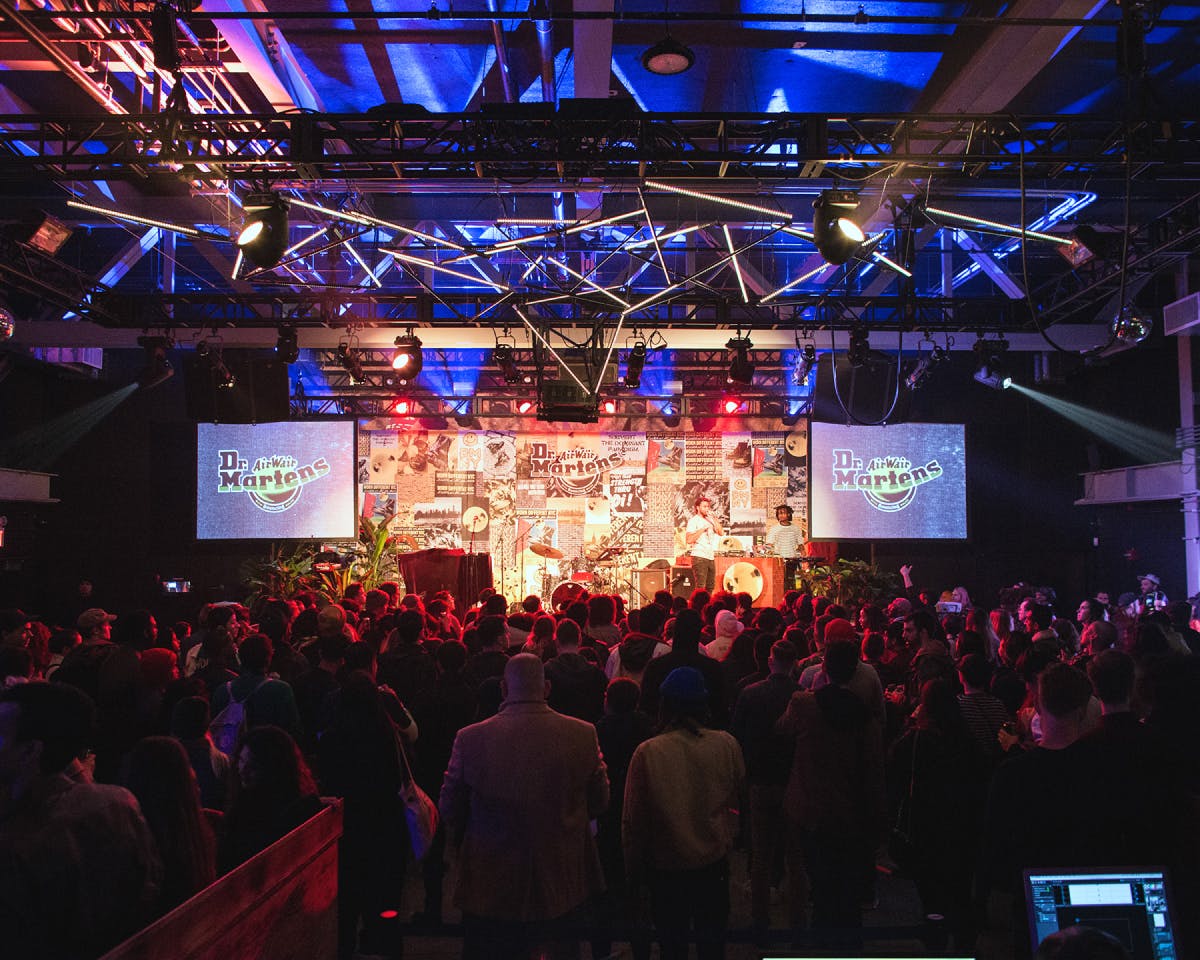 Past Clients:
Doc Marten's, Skullcandy, French Connection UK, High Snobiety
Key services:
In-house talent booking and events team

In-house lighting, sound, and event design team

3 floors, 3 stages, 5 spaces

Fully furnished green rooms

Complete events staff

World-class A/V equipment
The ideal modular location for film, TV & photo shoots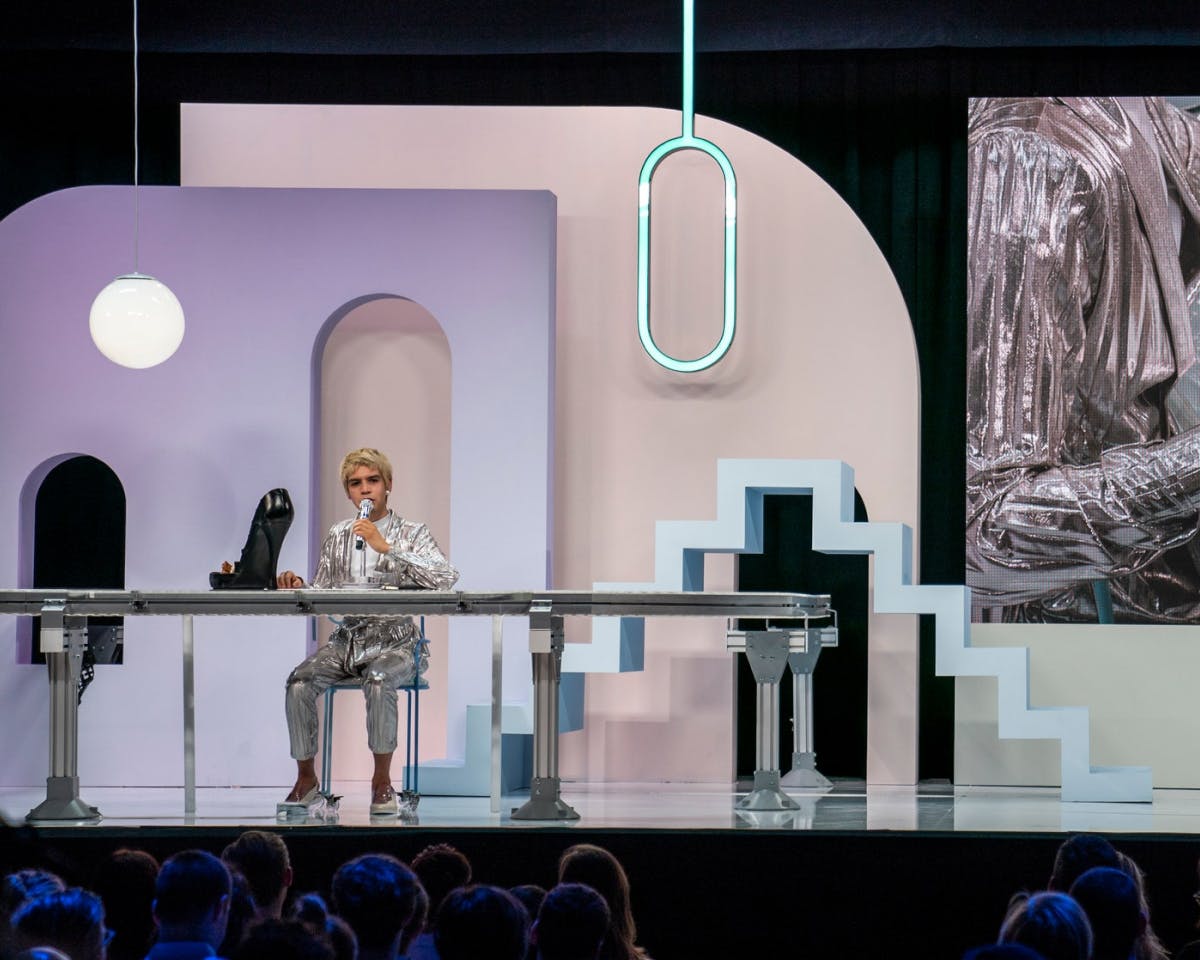 Produce high quality content for archive, broadcast, or post-production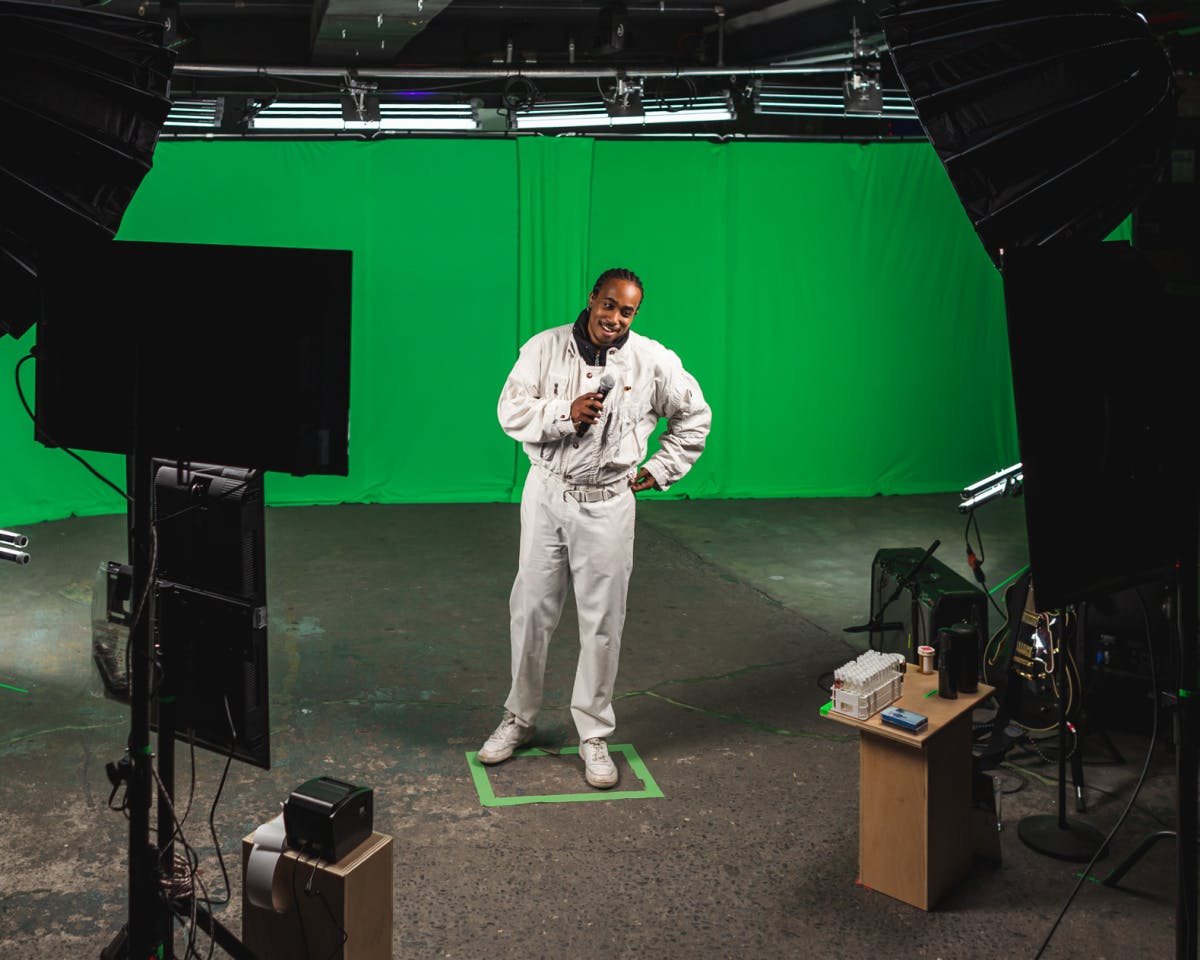 Build a memorable conference, brand launch, or off-site for your organization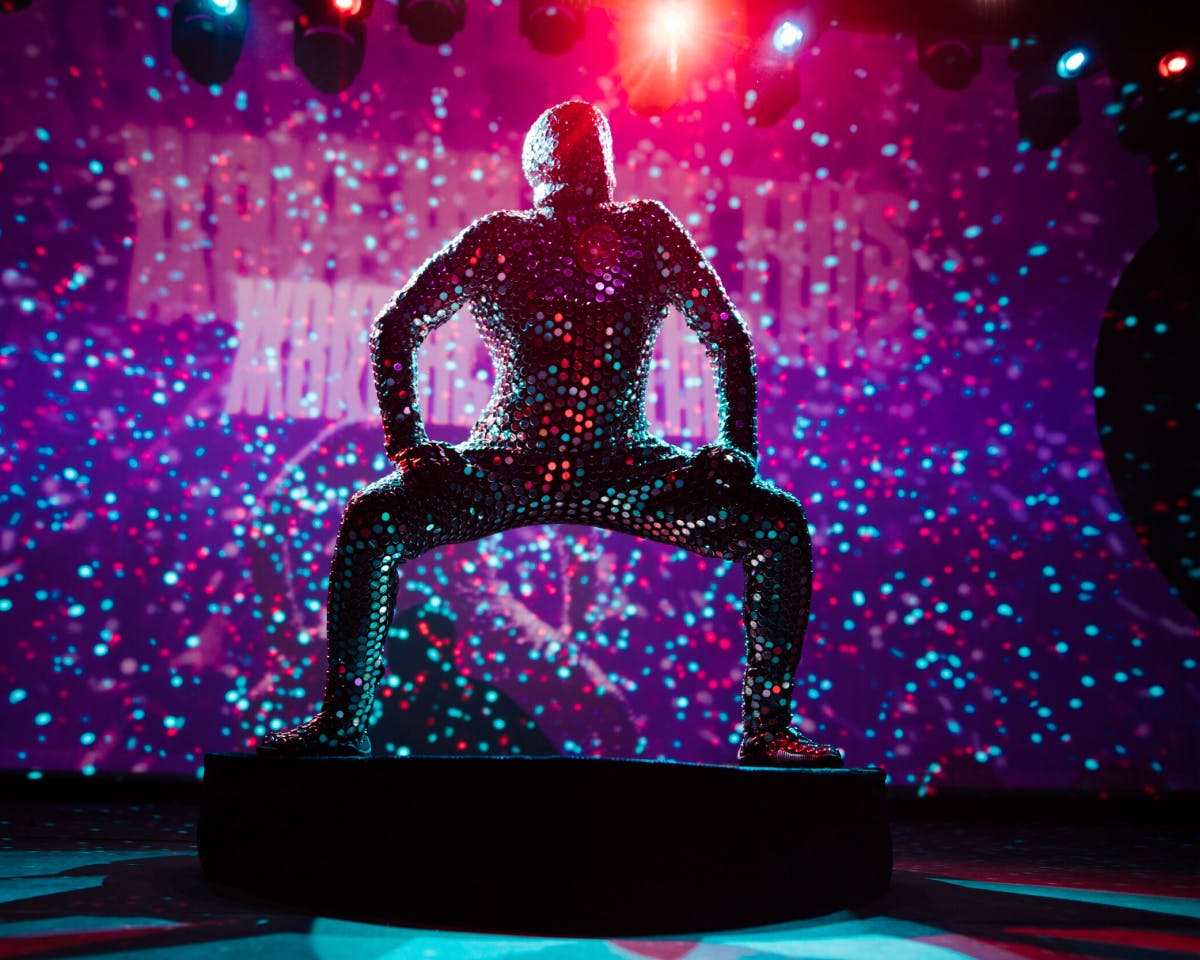 From networking mixers, happy hours and birthday parties, to large scale special occasions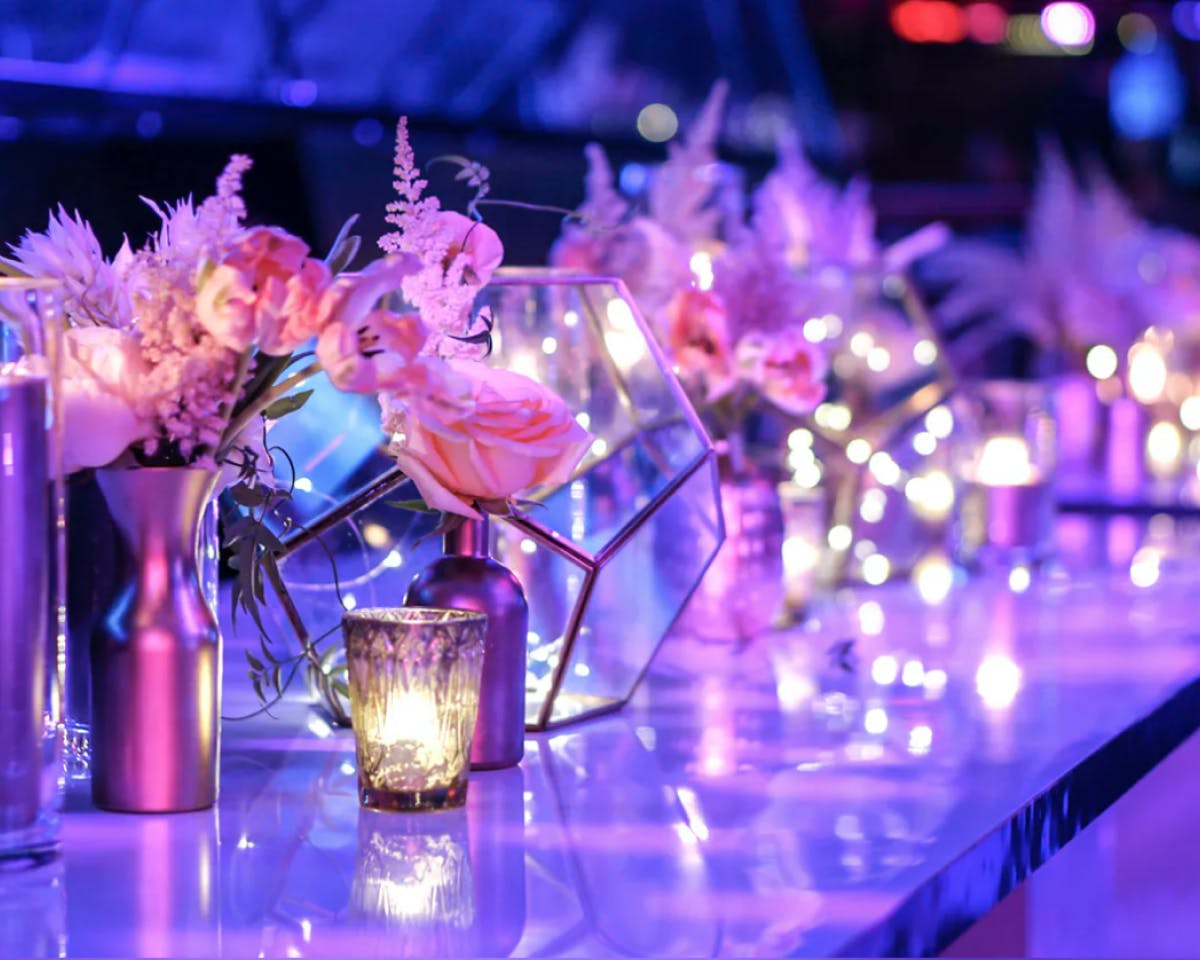 A Space for Every Occasion
The Hall
The Hall is the largest performance stage at Elsewhere, featuring a full 30 ft. bar, large modular performance stage, built-in DJ booth, L'Acoustics sound system, and state-of-the-art integrated lighting.
Capacity: 750 standing, 250 seated

Room: 50'(w) x 85'(d) x 24'(h), approx. 4,250 sq. ft.

Stage: 30'(w) x 17'(d) x 3'10"(h)

3 dressing rooms

Ground floor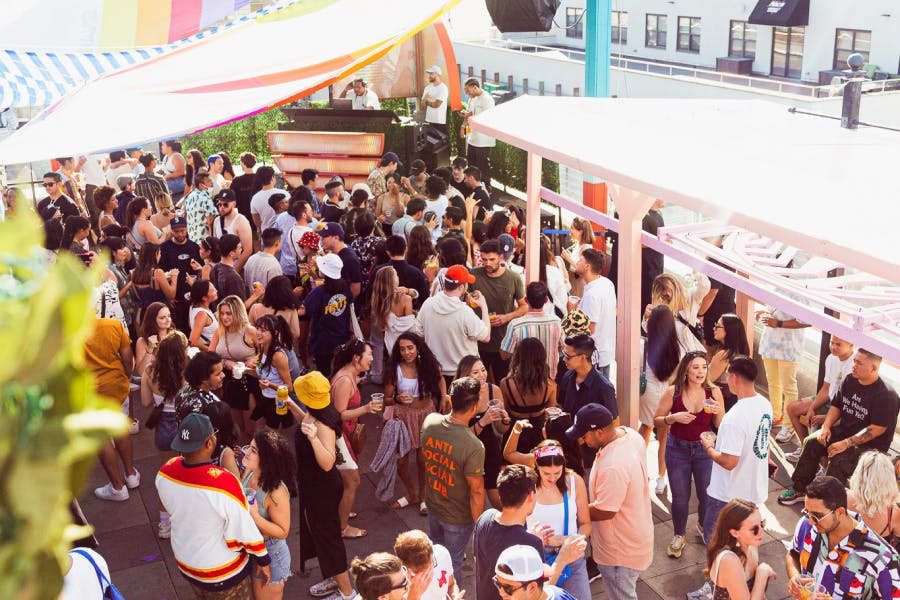 The Rooftop
The Rooftop is a medium-size seasonal open-air space, featuring a full 30 ft. wrap-around bar, circular performance stage, skyline views, and specialty drink menus – perfect for any outdoor event concept.
Capacity: 460 standing

Room: Approx. 3,000 sq. ft. (irregular L-shape)

Stage: 16' equilateral triangle x 2'4"(h)

Top floor, open-air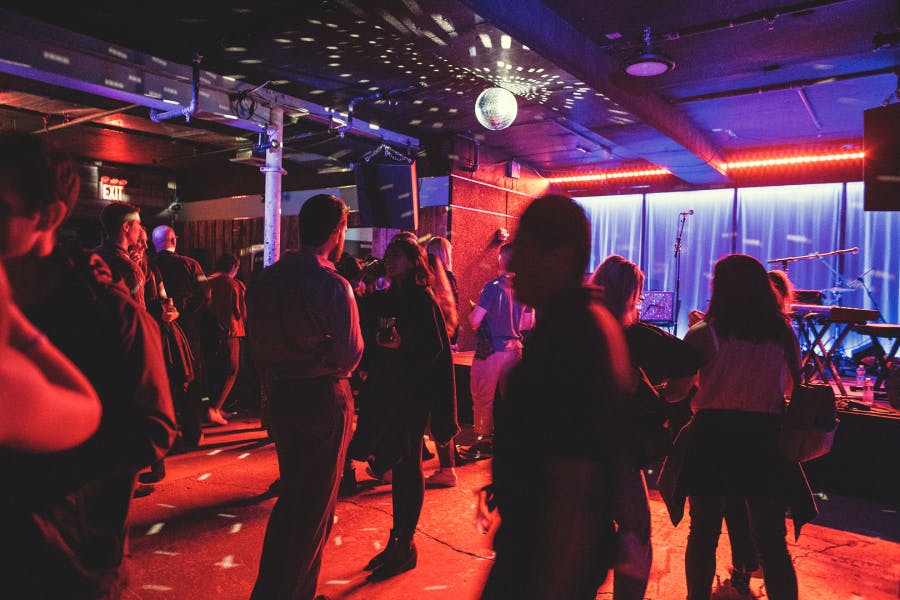 Zone One
Zone One is the small performance stage at Elsewhere, and is connected to The Hall by a lobby. Zone One features a full 20' bar, small modular stage, L'Acoustics sound, and is the perfect space for an intimate event concept.
Capacity: 260 standing

Room: 40'(w) x 25'(d) x 12'(h), approx. 1,000 sq. ft.

Stage: 16'(w) x 12'(d), 2'3"(h)

1 dressing room (2nd floor)

Ground floor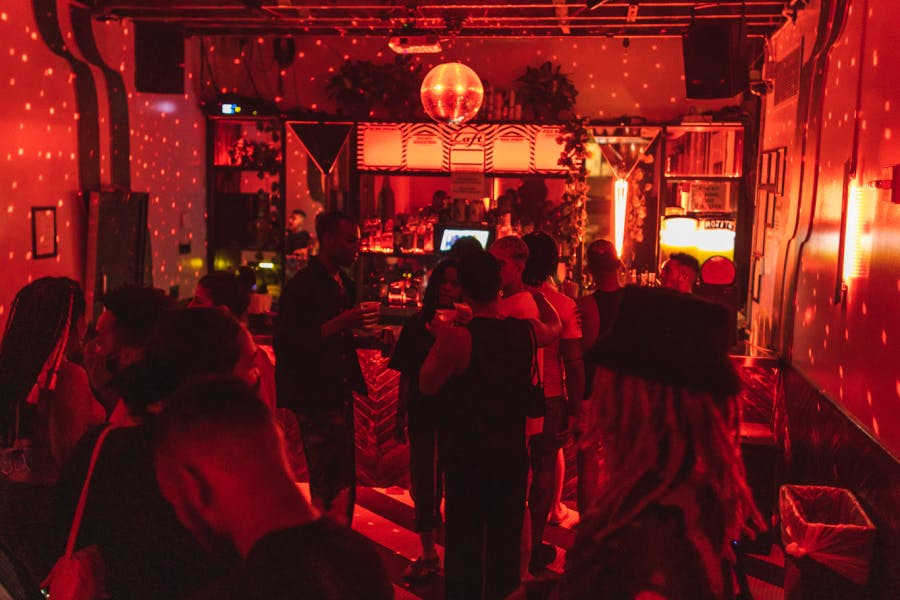 The Loft
The Loft is a fully decorated lounge bar situated on the 2nd floor of the venue, featuring a full 13' bar, seating options, a small prep kitchen, and a built-in DJ booth for small events.
Capacity: 75 standing

Room: Approx. 700 sq. ft. (irregular shape)

2nd floor
Green Rooms
We've got four beautifully furnished green rooms ranging from 125 sq. ft. to 250 sq. ft. connected to the performance areas, which can be used for talent, hair & make-up, hospitality, holding space, and more.
Want to know more?
Get the conversation going by reaching out and telling us a bit more about what you're trying to build.