🧶
elsewhere
What have you been wearing on stage? Anything new you particularly like?
ZAND (@ihatezand)
i love wearing lingerie, latex, skimpy bodysuits, corsets (which are risky) - anything like that.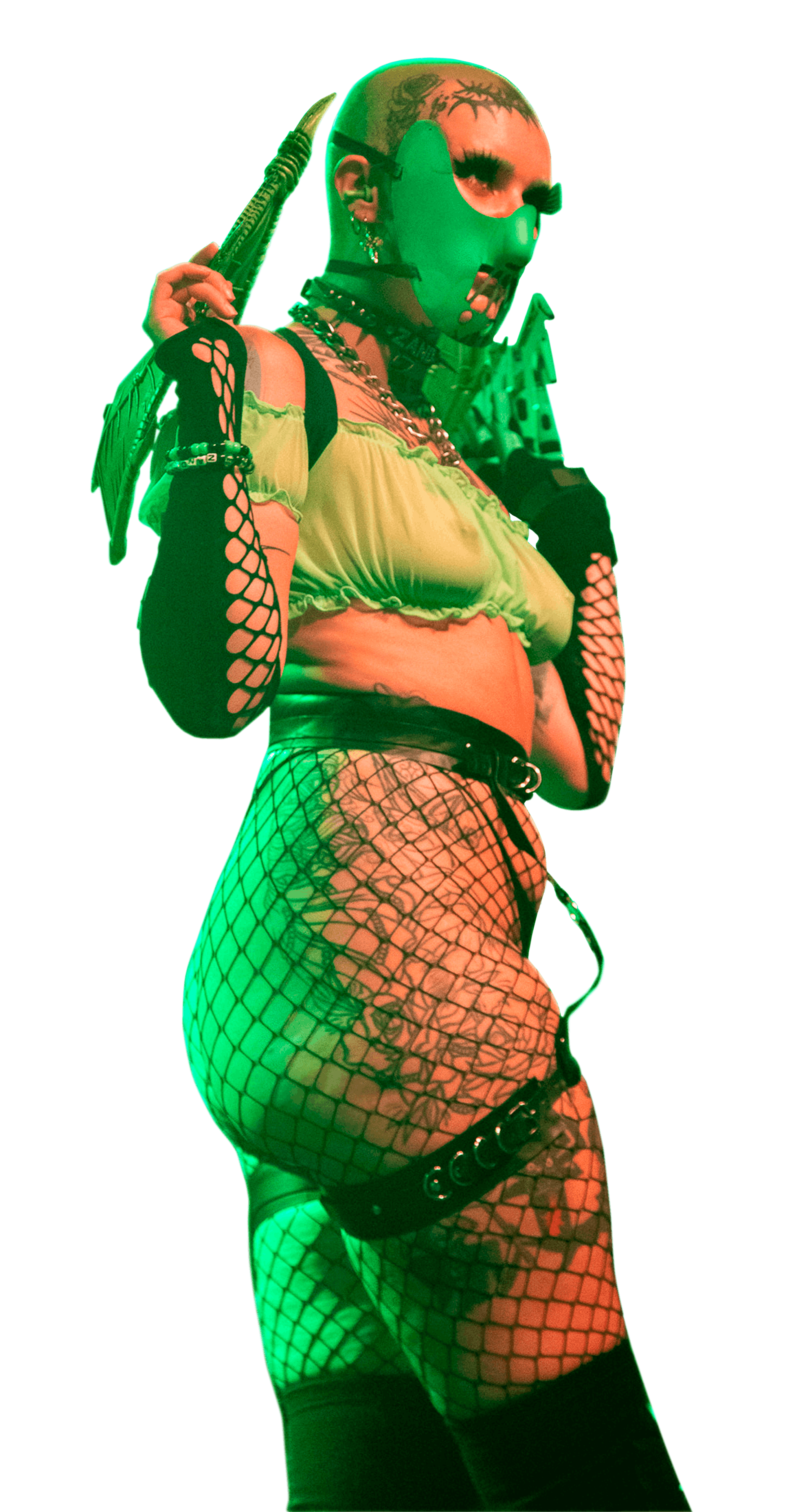 it can feel vulnerable to perform in at first, but it gets me into the headspace of "i'm putting on a show" as opposed to if i was wearing a baggy t-shirt and jeans, which i've done plenty of times at the start of my career but never really felt like i was performing properly. stage attire is everything to me and aids my performance in terms of 'selling the fantasy' to the audience and myself. i also love using props like masks, baseball bats - whatever adds to the theatrical element. my green dragon wings are pretty renowned at this point.
i love using props like masks, baseball bats - whatever adds to the theatrical element.
elsewhere
Do you collaborate with anyone? A stylist? A friend?
zand
i've worked with stylists before but i can't afford to work with them all the time. while it's fun, i tend to just style myself right now. i have had independent designers and brands send pieces for me to wear and loaned out pieces from latex brands like House of Harlot, who are amazing.
elsewhere
Do you make any special pieces?
zand
I spray painted a pair of giant dragon wings neon green and wear those for special festival performances. i'd wear them all the time if my luggage would allow it. my friend Aingelblood, who is an incredible tattooist and artist, tattooed me a customised silicon breast plate and painted a lab coat with ugly pop related things and sigils all over it. i'm only just finding the right opportunities to display these incredible pieces onstage with big festivals coming up.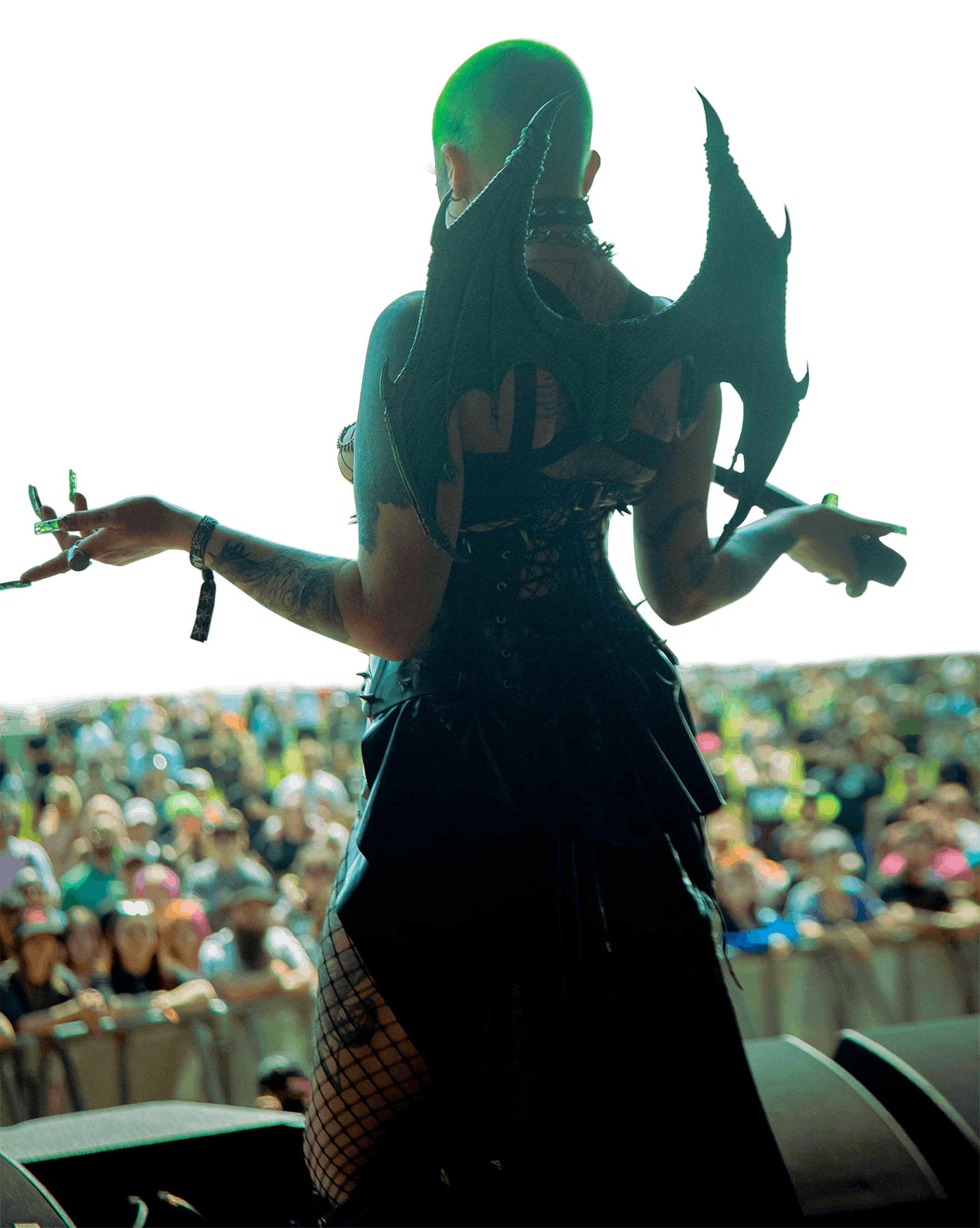 elsewhere
Where do you find stage clothes? Any fav shops?
zand
honestly, it tends to be eBay or Etsy. i've got some stuff from sex shops too from hollywood boulevard.
elsewhere
Where does your sense of style come from? Any special sources of inspiration?
zand
i don't really have any style inspirations in mind when i think about it, i would just describe my aesthetic as dragon bimbo slut and go off whatever i feel with that.